Celebration in Madrid when Spain won the 2010 South Africa World Cup
Since last week Thursday, the whole world has basically been obsessed with one thing: soccer. More specifically, the World Cup being held in Brazil right now. Soccer can actually be pretty cool on multiple levels, despite what most Americans think.
It's just a liiiiittle bit better
In one of my favorite reads from undergrad,
How Soccer Explains the World
shows how soccer represents globalization in practice, as "an expression of the social, economic, political, and racial composition of the communities that host both the teams and their throngs of enthusiastic fans."
But more importantly, I remember how much fun I had in
Spain
and what it felt like to be in the middle of everything when a country wins the World Cup. In 2010, I was in Madrid, watching the final match between Spain and the Netherlands in the center of the city when
Spain scored the winning goal
and the entire country went crazy - people jumped into the street and started waving flags as if they were matadors and cars played along, honking loudly, pretending to be bulls - and then celebrated again the next day after the president declared a 36 hour national holiday. Millions packed the streets of Madrid to greet the national team as it returned victorious the next day (a Monday) from South Africa to a huge area over by Principe Pio to host the concerts and celebrations with Spanish pop star David Bisbal and several dancing Pulpo Pauls (the octopus that can predict the outcome of the World Cup matches).
Actually, a legitimate question re: Bar prep outlines...
If only, if only....
Unfortunately, studying for the bar exam pretty much consumes my time now, but thanks to Tivo and the internets, I can catch bits and pieces of it now and then. Iran qualified this year and I'm hoping they win (or make it really far), and unfortunately querida España has already been eliminated after some harsh losses, including to the Netherlands (obviously seeking revenge for 2010).
In the meantime, these are some of the highlights and things that I've found amusing over the last week or so about the 2014 World Cup. If you want to watch the matches, you can find the
schedule
with dates, times, and channels
here
.
First up, FIFA hired a Brazilian artist to make posters for each team that will play in the first round. The posters are really cool for each team and are definitely worth taking a look at all the way through. Find them
here
or
here
. Some favorites below: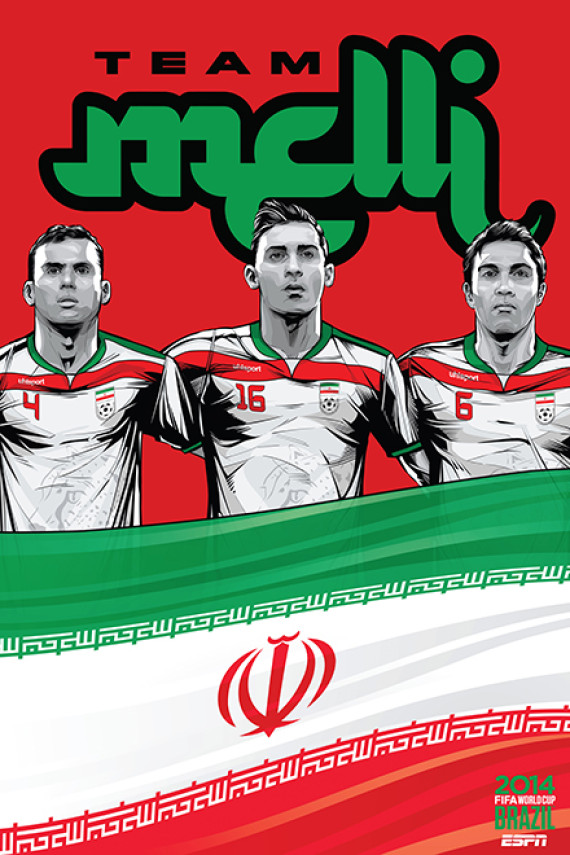 Iran - Team Melli (تیم ملی)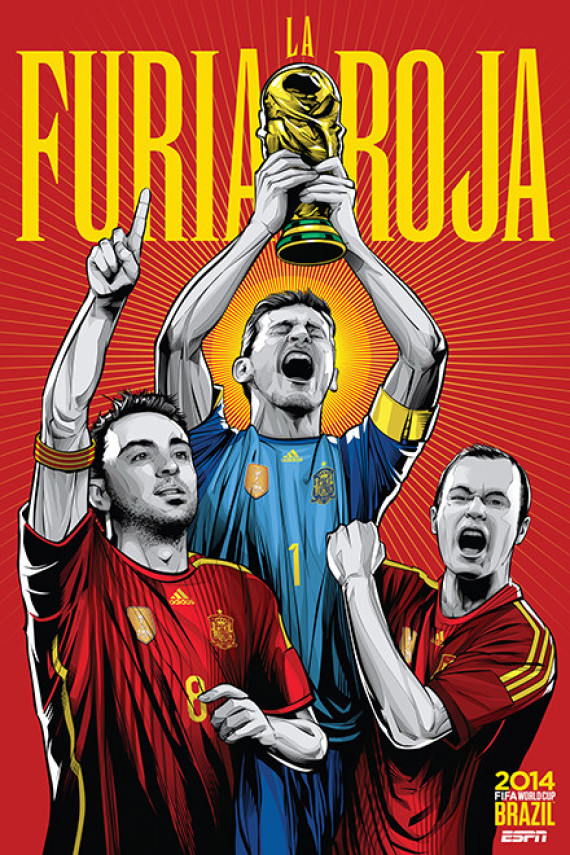 Spain - La Furia Roja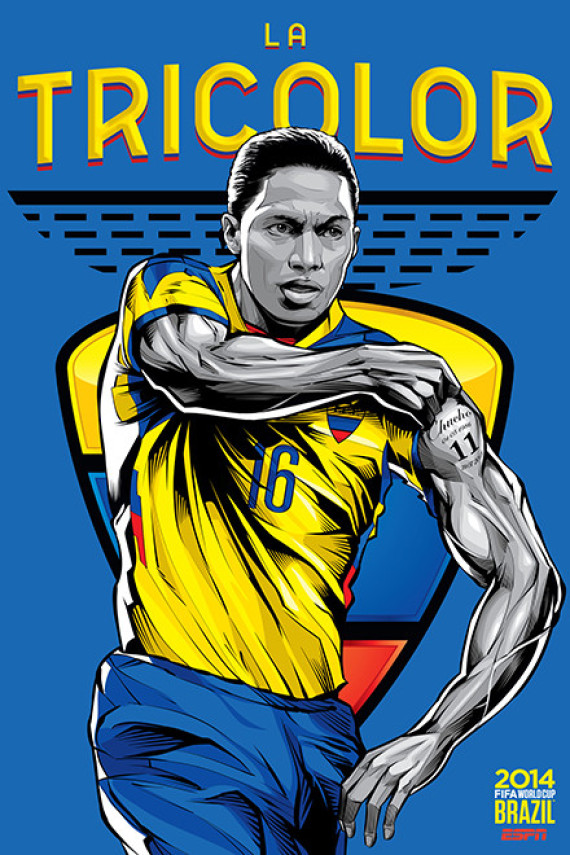 Ecuador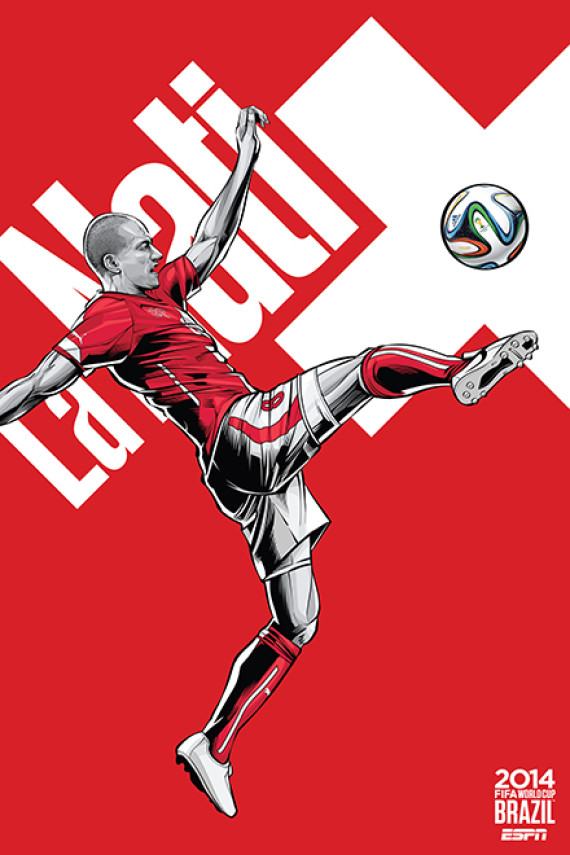 Switzerland
(and even though I didn't live there...)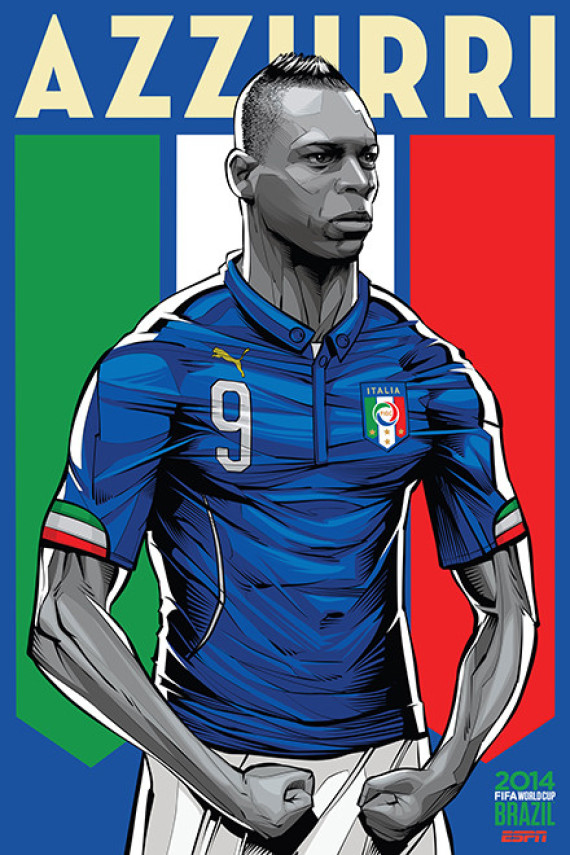 Italy - Azzurri
But FIFA is not without its criticism in the past couple weeks either. Satirist John Oliver dives deep into the organization to explain all its shady, SHADY shenanigans to Americans, in the way only a British guy living in the US and analyzing US politics on HBO latenight can. And he kills it.
Another Daily Show alumn, Stephen Colbert, contributed some vital World Cup analysis with guest Hans Beinholtz - the fictional (yet highly convincing) German ambassador to the United Nations who has made numerous appearences on the Colbert Report. Here, he gives a "positive" spin on Team USA's chances in Stephen Colbert's Sport Report (all "T's" are silent).
Now, for the good stuff - the highlights from some of the games until now.
Iran v. Nigeria
Team Melli up against Nigeria in a tough game that resulted in the first draw of the tournament (
read more here
). Each team gets one point, so hopefully Iran will do well in its next two matches (and comparatively, the rest of the teams in Group F will do poorly - sorry guys) so that Iran can advance to the next bracket. Check out those sweet jerseys too. Check out
ESPN's video here
. You can also catch the
play-by-play report
from Yahoo Sports
here
. Looking forward to Iran's match against Argentina. Should be another tough game. Check out
ESPN's video here
.
Spain v. Everyone
Unfortunately, Spain eliminated from the World Cup pretty quickly this year. Check out
ESPN's video here
.
And just in case you need to express your frustration and sadness, BuzzFeed gives you some advice on what your World Cup watching posture should be
here
.
USA v. Ghana
I've never really been into USA soccer but apparently this was a good game between two good teams. And also Ghana has some sweet white away jerseys.
ESPN's video here
. Yahoo's
play-by-play here
.
Colbert coverage on USA win:
Finally, just because this is so completely ridiculous and so amusingly American, ABC News actually took time to make this an official thing on its website for the World Cup - a
bracket of the "hottest players"
from some of the teams. Such an insane waste of time. Good job, ABC.
And just for fun, Stephen Colbert's Foam Foot Sign Off (no hands in soccer).